"You gotta forgive yourself for the failures and keep moving forward." – Pauline Frommer
Subscribe Now!


Today's conversation is with Pauline Frommer.
You likely know that name because, at the very least you are aware of the Frommer Guides, an institution in the world of travel and a media empire started by Pauline's dad, Arthur.
Arthur began publishing guides in 1957 when he wrote a book called Europe on $5 a Day while he was serving in the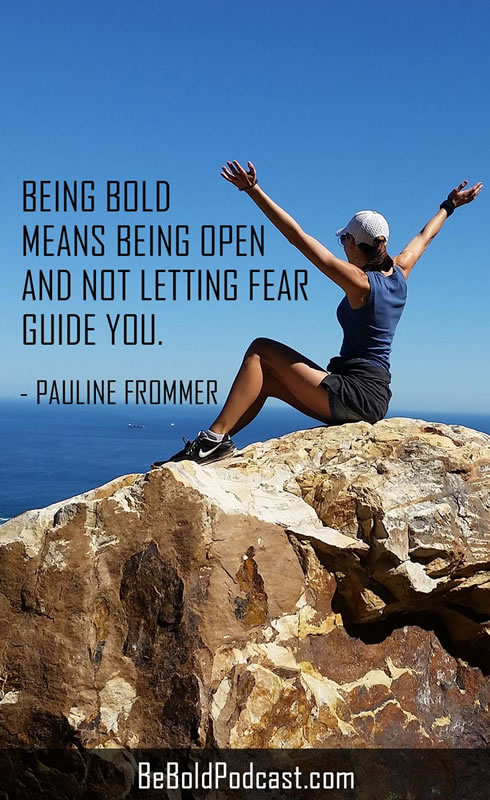 army in Europe. He returned home to the U.S. but continued writing guidebooks (which was clearly a wise choice!). They just celebrated their 60th year in business and continue to publish high quality print books (and e-books) that utilize top notch journalists—something Pauline is quite proud of. And with good reason.
Pauline has her hands full as the Co-President Frommer's where she oversees the publication of the guidebooks, the Frommers.com website and her two weekly radio shows that she hosts.
Her husband calls her the energizer bunny and that she is. She's a smart woman who, like me, worries about the future of travel and how the information we're receiving is manipulated by a handful of companies and how that affects our decision making process (or really, lack thereof). It reminded me a little bit of my conversation with Samantha Brown where she talks about her new series on PBS focusing on little known sights and activities in destinations you might not have previously considered visiting.
Both of these ladies are really all about trying to provide a unique perspective on destinations.
I had the chance to sit down with Pauline at the Travel and Adventure Show in the Bay Area where we were both speaking at the event. It was delightful for me to hear about her background and what led her into the family business (which was not a "given" early on) and also what she sees as the future in travel.
Connect with Pauline
Website | Instagram | Facebook | Twitter
Mentioned in this episode
Keste Pizza
King Features Syndicated Column (Arthur and Pauline)
The Travel Show
Lonely Planet
Trip Advisor
Gretchen Rubin
Connect with me
You can friend me on Facebook and follow me on Instagram. Ladies, join our Be Bold Facebook community where you'll find support, encouragement and inspiration from other women doing their best to Be Bold.
Enjoyed this episode? Tell a friend!
Be Bold,
Beth