"II had to approach my new life the way I had approached my old life, which was with everything I had." ~ Mica Chavez
Subscribe Now!


This episode, I speak with Mica Chavez, also known as Michelle, also known as Chef Michelle depending on how and for how long you've known her.
Many of the women who've been on one of my Santa Fe Culinary tours know Chef Michelle from the Santa Fe School of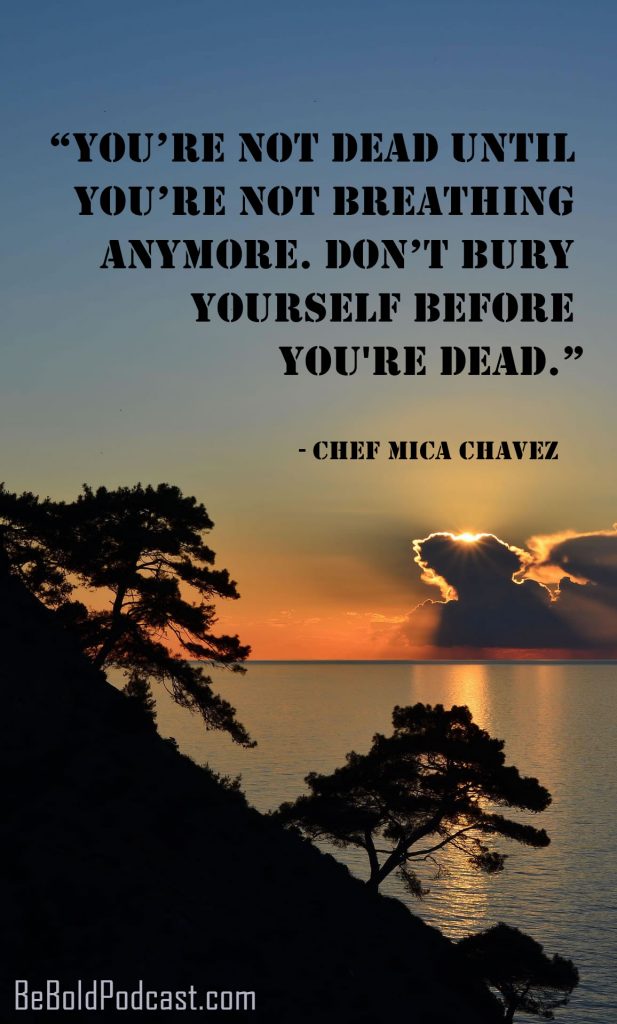 Cooking where she often teaches our tamale making class.
Mica has a pretty big personality and if you've met her, you know that already. But she's also got a big smile and a big laugh and an amazing aura. You can't help but just feel lifted up in her presence. If you ever have a chance to take a cooking class with her, you'll see what I mean. The experience will stick with you for a long time because of Chef Michelle. And you'll even hear it in her voice here.
As I went through her Facebook page looking for photos I could use for this podcast page, I had a really difficult time finding ones where she wasn't surrounded by other people. I know it's true that we put our best face forward on social media, but going through her photos made me realize that Mica is all about others, not about herself.
In our conversation, she's pretty honest when talking about her dark times and also how she finally got herself into recovery for drinking.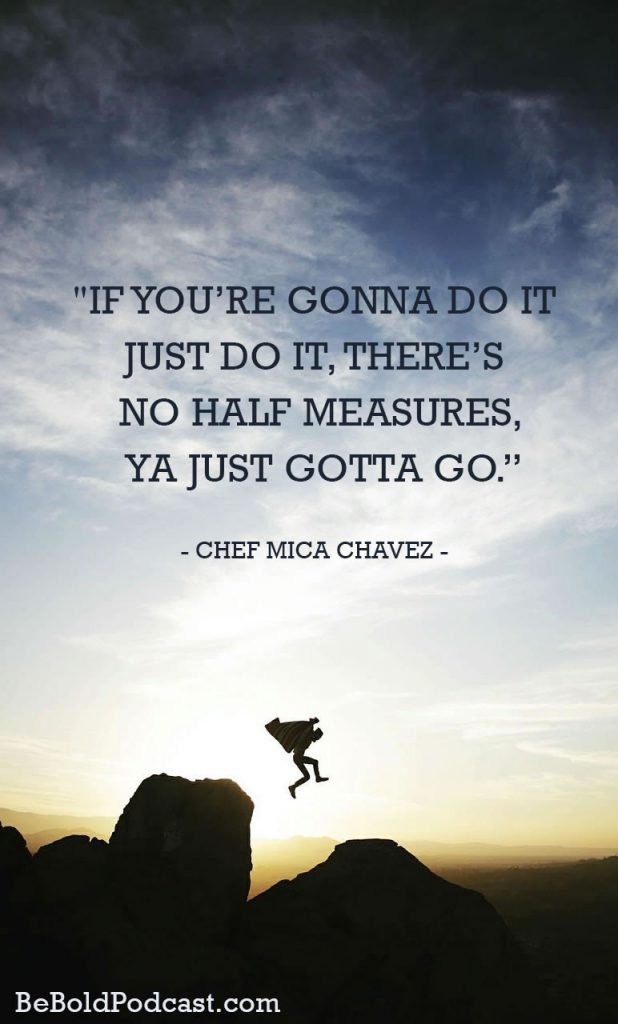 But we start with her early years working in restaurants (and how those were not healthy experiences for her) but how she made a transition into sobriety after moving from Texas to Santa Fe where the lifestyle was so different (in a good way) than what she had been used to.
We talk about how gratitude plays a big part in her life and how she approaches every day with gratitude.
We also talk about how she jumped in, not completely qualified, to teach 7th graders. And not only teach them but teach them in Spanish.
At 48 ½ she believes there's so much more ahead of her than is behind her.
Wow – there are just so many words of wisdom in this episode that you'll need to hear for yourself. I know you'll enjoy listening to Mica Chavez.
Connect with Mica
Mentioned in this episode
Santa Fe School of Cooking
1491: New Revelations of the Americas Before Columbus
Fat Man
Connect with me
You can friend me on Facebook and follow me on Instagram. Ladies, join our Be Bold Facebook community where you'll find support, encouragement and inspiration from other women doing their best to Be Bold.
Be Bold,
Beth